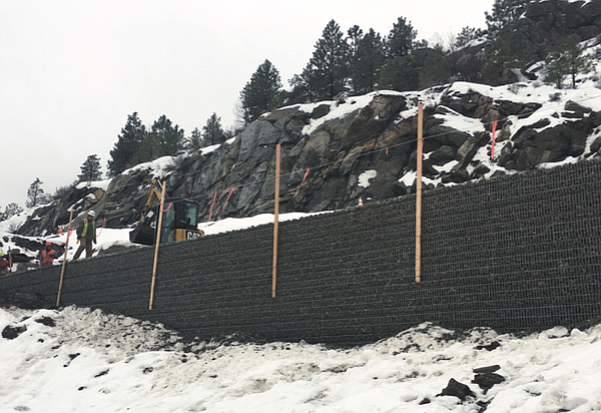 OKANOGAN — The Columbia River Road remains closed near the north end of Omak Lake after a landslide last March, but work is under way to repair the route between Omak- Okanogan and Nespelem.
A slide March 16, 2016, sent part of the road down a steep hillside toward the lake and left a stretch of guardrail hanging in mid-air. No one was injured.
The gap is 55 feet wide at the roadside, with the washout widening farther down the bank. Additional debris washed down the hillside after the initial collapse, public safety officials said at the time.
For the complete story, see the Wednesday, Feb. 8, edition of The Omak-Okanogan County Chronicle.