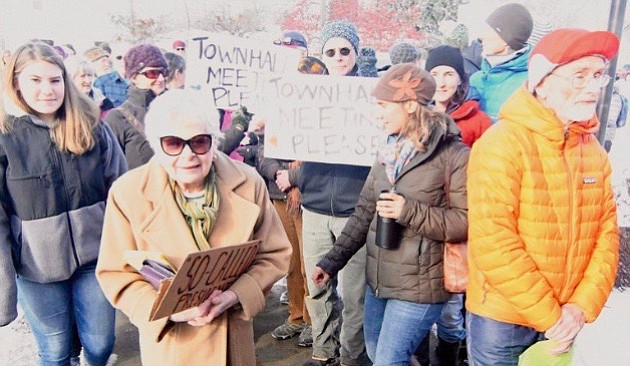 Photo by Chris Thew
OMAK – About 130 protestors from various groups in Okanogan County met with Rep. Dan Newhouse's Congressional staff during a "mobile office" on Monday, Feb. 6.
The event is normally for one-on- one meetings with staff to help with issues that constituents are facing.
After the group made their way into the Omak City Council chambers, the group was addressed by District Representative Jessica McCarthy who
told the group that she was actually in the process of setting up a town hall meeting, but said the congressman would not be available until possibly May, due to the Congressional calendar and prior scheduling.
The news was not welcomed in the large crowd.
For the complete story, see the Wednesday, Feb. 8, edition of The Omak-Okanogan County Chronicle.