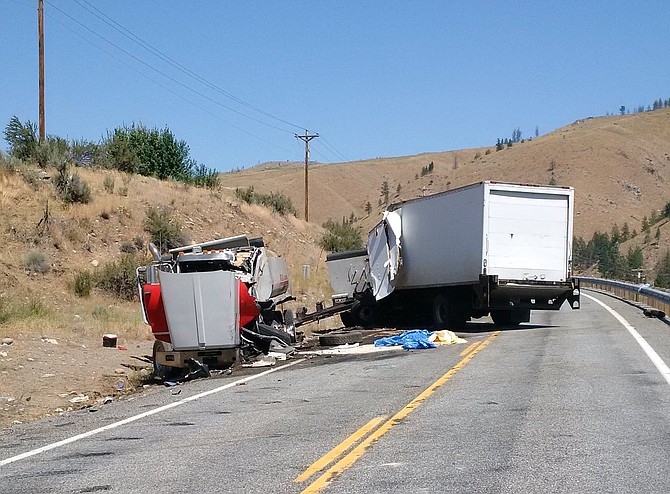 Washington State Patrol
Highway 153 is closed at milepost 8.6, just north of Burma Road due to a fatal vehicle collision.
METHOW — A bee that had gotten into the cab of a box truck likely led to the cause of a two-vehicle collision that killed two drivers July 6.
"Based on the passenger in the box truck…a bee had gotten into the cab of the box truck and the driver attempted to swat at it, when he abruptly swerved in to the oncoming traffic," Washington State Patrol Trooper Camron Iverson said Monday night...