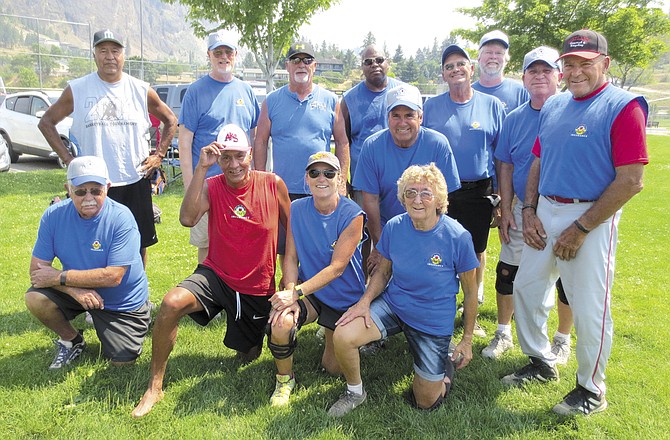 KATHY STANLEY/SPECIAL TO THE CHRONICLE
Farmers Insurance took first place on a tiebreaker in a tournament July 8-9 in Summerland, B.C. The team included (front, from left) Roy Bowden, Steve Marchand, Kristi Marchand and Shirley Bowden; (second) Edwin Marchand, Al Camp, Rick Halterman, Gary Lewis, Dave Jansen, Darrell Stanley, Mark Peter, Dale Linklater and Neil Riebe.
SUMMERLAND, B.C. – A senior coed softball team sponsored by Farmers Insurance, Omak, used strong hitting and defense to take first place in a tournament last weekend...