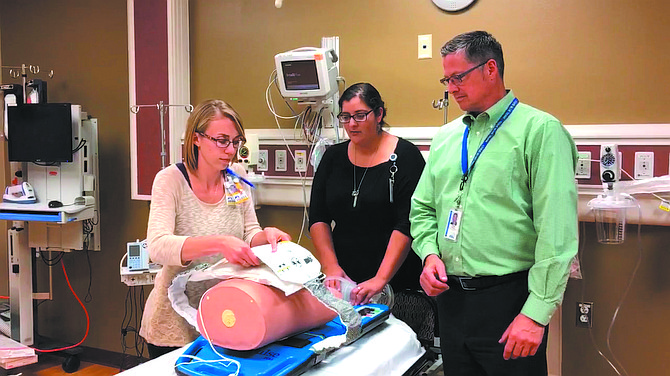 SUBMITTED PHOTO
Acute Care Manager/RN Erin Andreas (from left), ER Manager/RN Aliya Quidwai and Zoll representative Chris Baldwin test out the AutoPulse resuscitation device at Mid Valley Hospital.
OMAK – A new piece of equipment paid for in a large part with donations will give patients at Mid-Valley Hospital a better shot at recovery.
Mid-Valley recently purchased a AutoPulse resuscitation system, which allows staff to perform CPR on a patient with compressions that are controlled, consistent and safer than traditional methods...