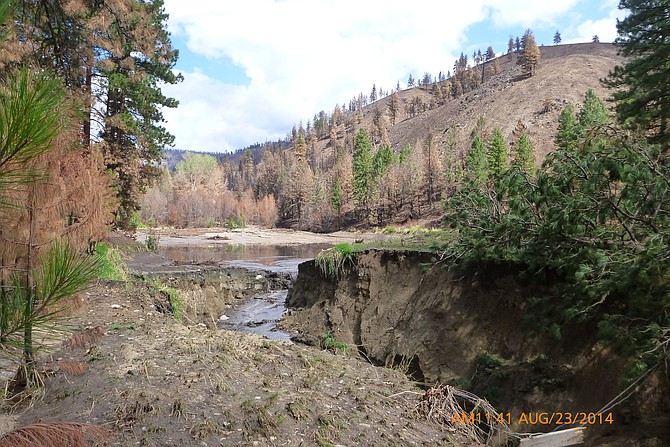 WASHINGTON DEPARTMENT OF ECOLOGY
One of the failed Wenner Lakes dams near Twisp is the most recent breach in Washington. It and two others failed during rain after the Carlton Complex fire.
OLYMPIA — After the Oroville Dam crisis last month forced nearly 200,000 people to evacuate their California homes, Washingtonians may wonder if the dams that surround them are in danger of failing.
Dams in all 39 counties are regulated and inspected either by the state Department of Ecology or by federal dam safety engineers...