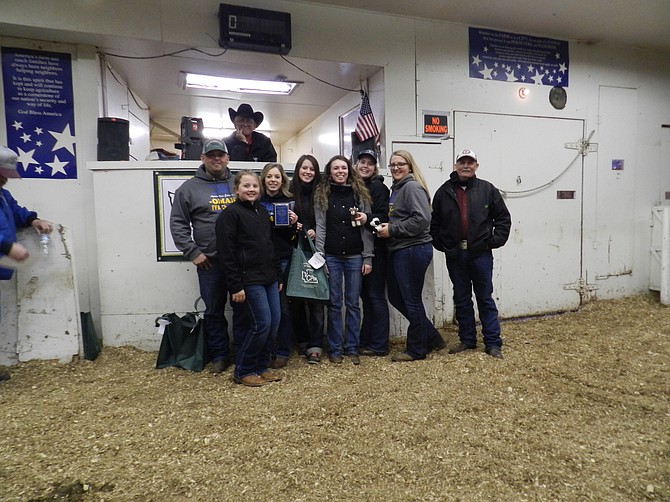 KATLENIA VEJRASKA
The Omak High School FFA team took third place out of 36 teams at a March 9 livestock judging event at the Okanogan Livestock Market. The group includes (from left) Scott Vejraska, Kady Vejraska, Bailey Covey, Krista Marchand, Cassie Lange, Allison Hale, Kelsey Vejraska, judge Jerry Asmussen and (back) Craig Vejraska.
OMAK — Krista Marchand of the Omak FFA chapter was named as the Star Farmer at the recent district evaluation in Pateros.
The award is based on her supervised agriculture experience program and takes into consideration the project's size, scope, quality and skills learned...