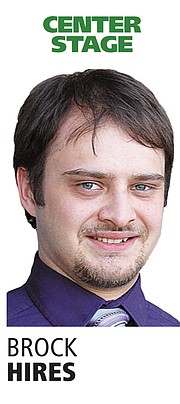 It's hard to believe spring has come. And with that comes a lot of excitement in the local entertainment scene.
Last Thursday it was announced Nashville recording artist Neal McCoy will headline this year's North Central Washington Fair in Waterville on Aug. 25.
McCoy was named Entertainer of the Year for both 1998 and 1999 by the TNN/Music City News Country Awards. In 1997 his music video, "Then You Can Tell Me Goodbye," was named the Video of the Year by the TNN/Music City News Country Awards.
He has also received the Academy of Country Music's humanitarian award and has released 15 studio albums, of which one went gold, and three went platinum.
He is best known for his songs, "The Shake," "Wink," and "Billie's Got His Beer Goggles On."
Fair organizers said tickets for the concert will go on sale May 1.
A little bit closer to home, three area teens will compete in the Washington State Nashville Country Star finals April 1 at the Omak Performing Arts Center.
Narya Naillon of Oroville, Sarah Bradshaw of Almira/Coulee-Hartline and Taleigh Bockmann, formerly of Curlew, will perform classic country and '50-'60s rock 'n' roll songs before a judging panel.
The three teens were among two-dozen singers from across the state who competed in the semifinals last Saturday.
If you're looking for something to do this weekend, Tonasket is the place to be Friday, March 24.
Owners of the Texas Family Diner are planning a grand opening celebration March 24 with karaoke, open microphone and a jam session. Interested musicians are encouraged to call the diner (509-486-2003) to reserve a performance spot.
Also in Tonasket March 24 is CD release concert and dinner celebrating the 25th anniversary of the Okanogan Highlands Alliance.
Artists slated to perform include Angela Cross, Cheatgrass, Harvey Swanson, Hippies on Vacation, Julie Du Bois, Ken Bevis, Lance Haslund, Lonnie Good, Miguel Guizar, Reed Engel, Rick Braman, Sandy Vaughn, Sherry Potter, Stephen "Sundog" Lanigan, Steve Kinzie, Teresa Good, Tim Alley and Tomas Caton.
Other musicians featured on the album include Laura Love, Dana Lyons, Tyler Graves, Digital Deb and more.
A pre show dinner is planned at 5:30 p.m., followed by the concert at 7 p.m.