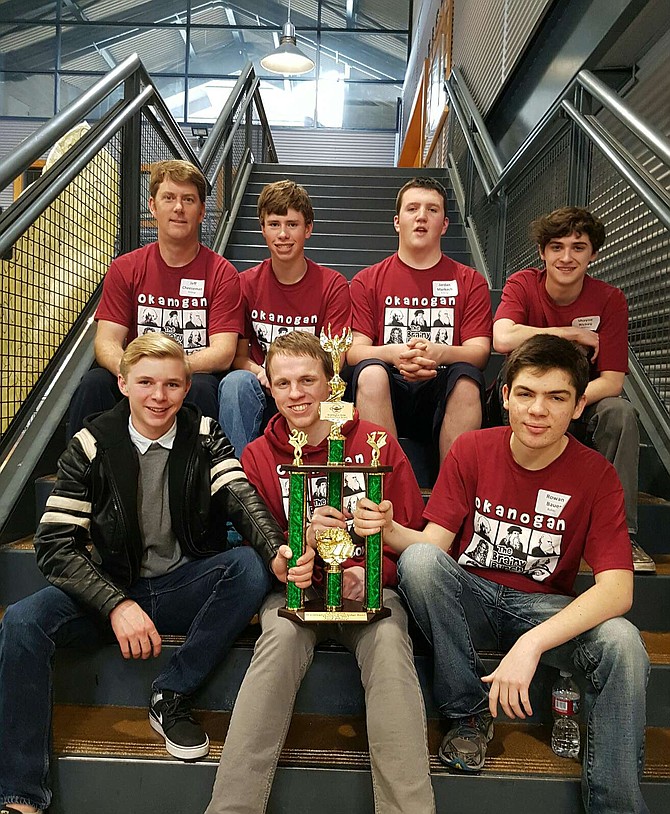 OKANOGAN HIGH SCHOOL
Okanogan High School's Knowledge Bowl team includes (front, from left) Blake Chesledon, Mason Duke, Rowan Bauer, (back) coach Jeff Cheeseman, Max Cheeseman, Jordan Marbach and Shayne Richey.
ARLINGTON – Teams from Liberty Bell, Tonasket and Okanogan all placed in the Top 3 in state Knowledge Bowl competition last weekend, with the Mountain Lions claiming the state title among 2B schools.
Liberty Bell placed first with 13 points...