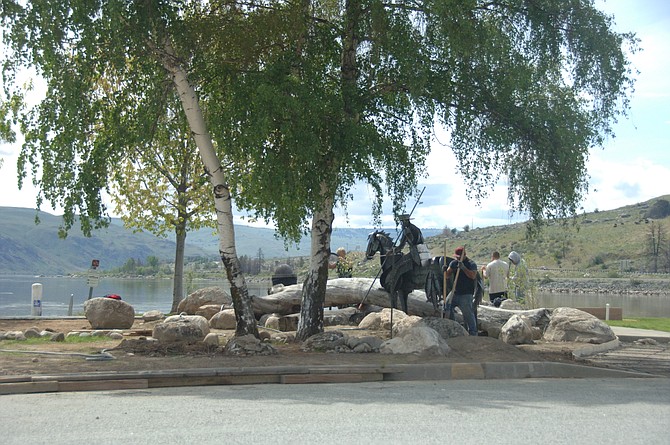 Photo by Dee Camp
Work progresses on the Monument to the Methow on May 13 in Memorial Park.
PATEROS — The new Monument to the Methow will be dedicated at noon Saturday, May 27, in Memorial Park next to the Columbia River.
The monument, which features a sculpture by Colville tribal member Smoker Marchand of an Indian gaffing salmon in a stream bed, honors the Methow Tribe...