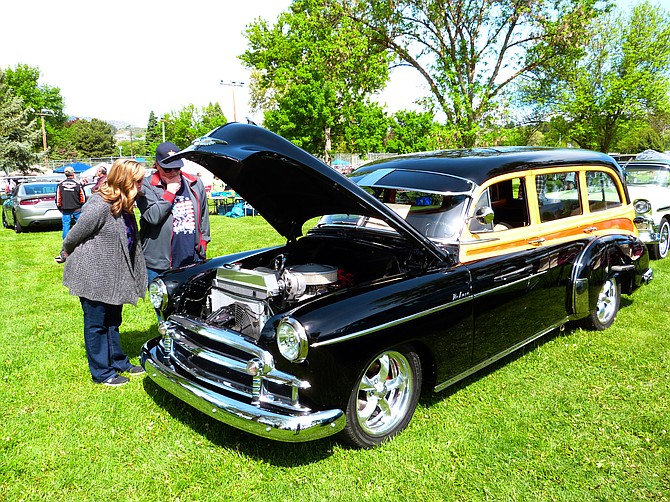 Photo by Al Camp
Folks check out the engine of a 1950 Chevrolet Woody wagon entered by David Goetz, Okanogan.
OMAK – Nearly 90 cars, trucks and other vehicles participated in the 24th annual Friendly OK Car Club show and swap meet May 12-14 in East Side Park.
The event drew 87 vehicles, 25 vendors and five vehicles for sale...