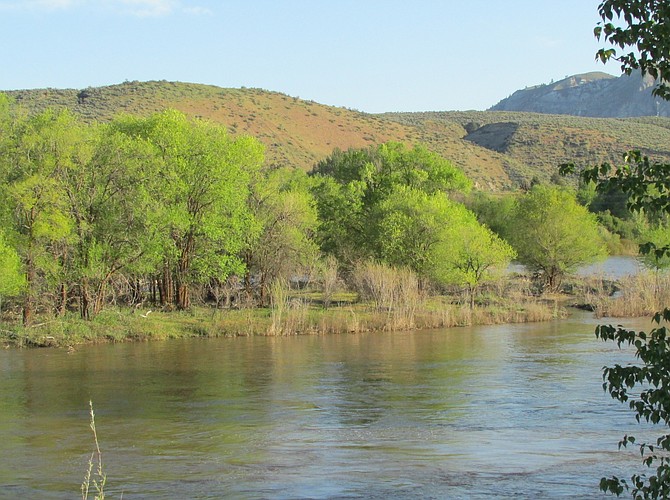 Photo by Brock Hires
The Okanogan River south of Tonasket earlier this week.
CONCONULLY - Rain has swamped north central Washington this spring, causing flooding and slides, but the good news is that much of the winter's heavy snowfall has remained frozen in the mountains.
"As the rain-sodden pattern continued through April, we were fortunate enough to maintain a very healthy snow pack," said Scott Pattee, water supply specialist with the Washington Snow Survey Office of the U...