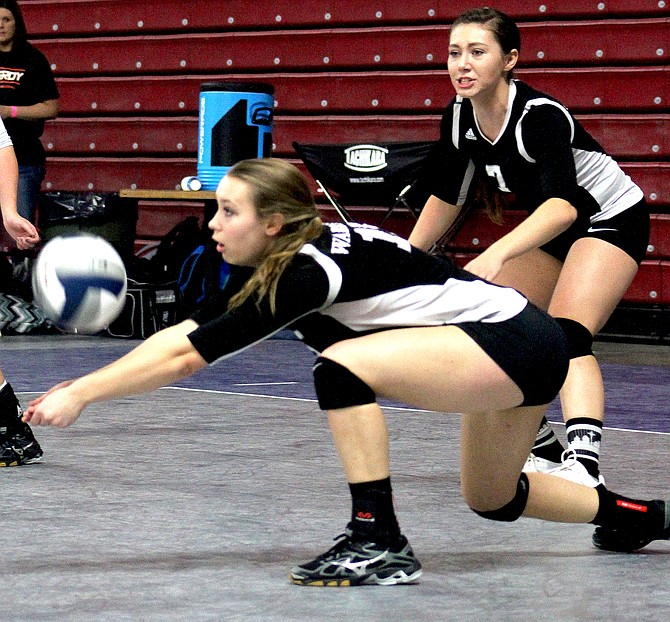 ROGER HARNACK/DAILY SUN NEWS
An Almira/Coulee-Hartline player digs out the volleyball at the state 1B tournament in Yakima's SunDome.
Almira/Coulee-Hartline is playing right now for fifth- and sixth-place in the state 1B volleyball tournament att the SunDome.
ACH opened state Thursday with a 25-20, 25-14 and 25-11 victory over Firm Foundation...