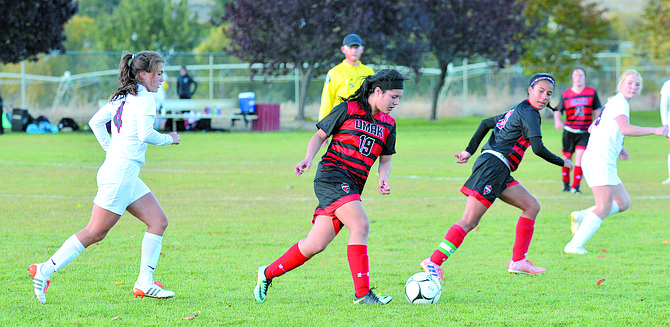 Photo by Al Camp
From left are Maya Moses (4) of Okanogan and Wendy Huizer (19) and Giselle Arciniega (13) of Omak.
BRIDGEPORT — Marlissa Garcia of Brewster was voted soccer's Player of the Year in the Central Washington League.
"We got four players on the first team," said Brewster coach Alex Sanchez...