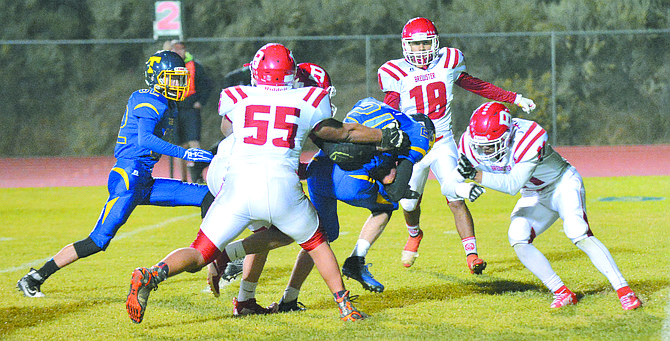 Photo by Al Camp
Ernie Nanamkin (11) and Alfredo Nila (55) of Brewster tackle Ethan Smith (24) of Tonasket.
OKANOGAN — Okanogan running back Julian Cates was voted offensive Most Valuable Player and teammate Jordan Jessee, a linebacker, was named defensive MVP in Caribou Trail League voting.
"Our team was very well represented on the all-league team," Okanogan coach Erick Judd said...