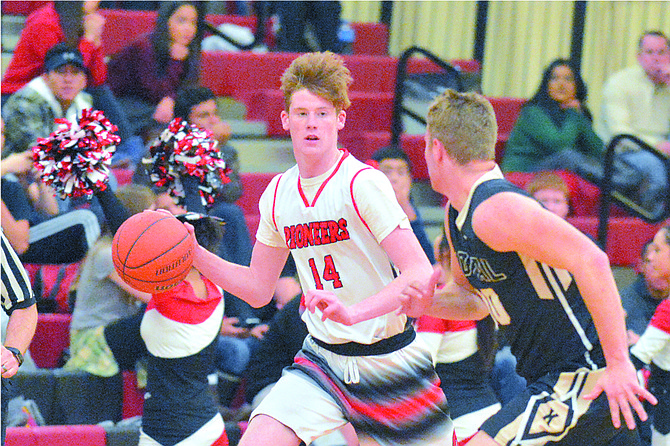 Photo by Al Camp
Kanen Ables of Omak brings the ball up the court against Royal last year.
OMAK — The Omak High School boys' basketball team will attempt to take the next step in Caribou Trail League play – win the championship – after graduating six off of last year's second place team.
"The team is looking very solid so far this season," Omak coach Nathan Covey said...