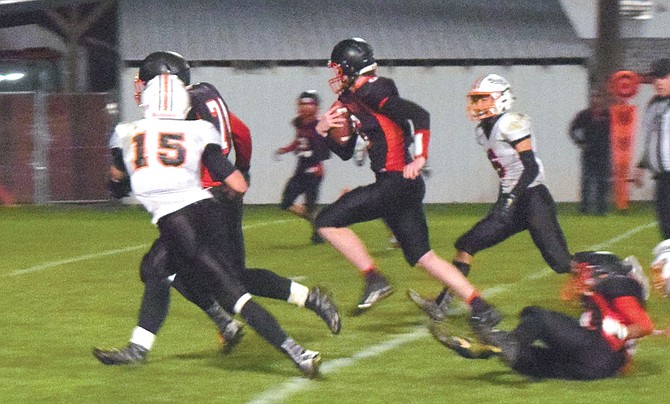 SHEILA CORSON/OMAK SCHOOL DISTRICT
Omak quarterback Kanen Ables romps to touchdown against Cashmere during the Pioneers' homecoming game Oct. 6.
OMAK — Cashmere used big plays and enough defense to pull off a 34-14 win over Omak on the Pioneers' homecoming night Friday.
"I thought we played well and really did a great job stopping their running attack for most of the game," said Omak coach Nick Sackman...