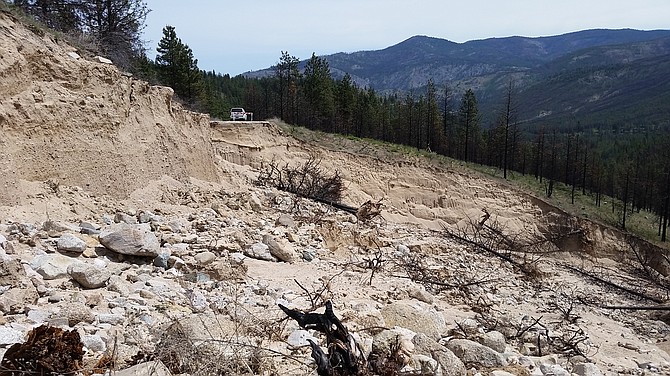 MOLLY WILLIAMS/U.S. FOREST SERVICE
Black Canyon Road No. 4010, near Winthrop, sustained extensive road damage from 2016 flooding.
WENATCHEE — Flood repair work should start this month on six Forest Service roads within the Okanogan-Wenatchee National Forest.
The roads – including several in Okanogan County - received significant damage from fall 2015 and spring 2016 heavy snow melt and rain that caused debris flows, road washouts and other damage on roads and other areas of the forest...