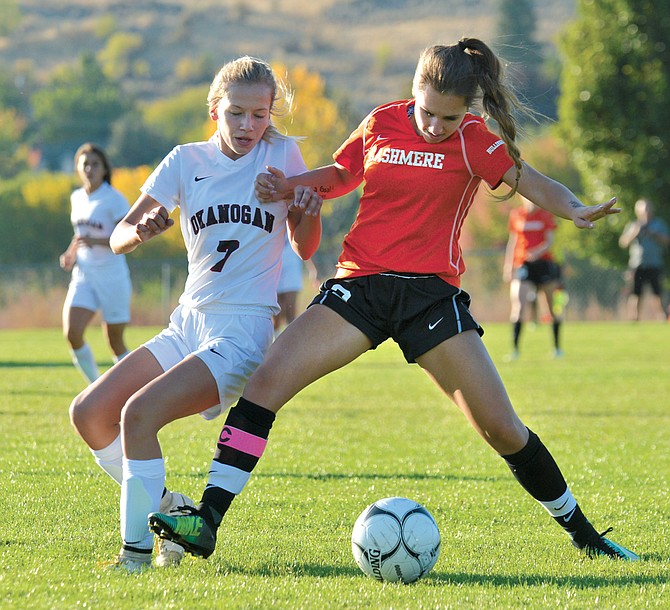 Photo by Al Camp
Cashmere senior Megan Smith attempts to push Okanogan freshman Jordynn Cook off the ball during match Oct. 5.
BREWSTER — Vicky Sanchez and Yvette Sanchez each scored two goals to help lift Brewster to a 7-0 non-league win over Omak on Saturday.
Scoring one goal each for the Bears were Halle Aparicio, Marlissa Garcia and Arianna Rendon...