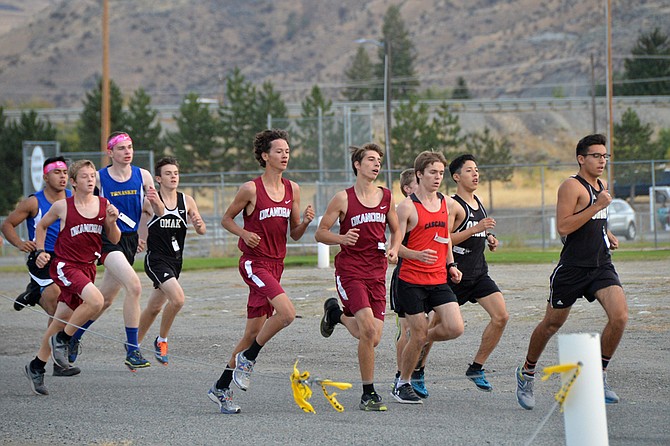 Photo by Al Camp
Runners near the front of the pack early in the 5K race at the Omak Invitational on Oct. 4.
LEAVENWORTH — The Liberty Bell High School girls' cross country captured another team title, this time cruising to first at the Leavenworth Invitational on Saturday.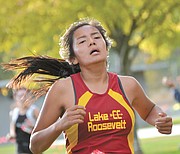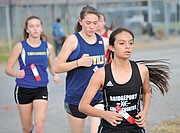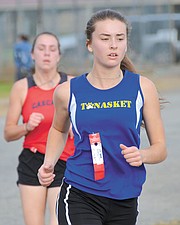 The Mountain Lions finished with 55 points, keyed by Novie McCabe in first place in 17 minutes, 38...