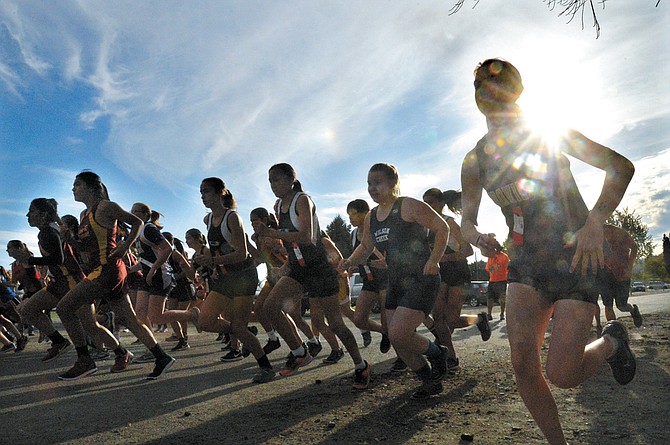 Photo by Al Camp
The sun shown on Oroville's Zoe Cox (right) at the start of the girls' varsity race Oct. 4 at the Omak Invitational cross country meet.
OLYMPIA — The Omak High School cross country team took first in boys' and girls' varsity races Wednesday at the Omak Invitational at East Side Park.
The Pioneers edged Okanogan in both races – 25-62 in boys and 37-40 in girls...