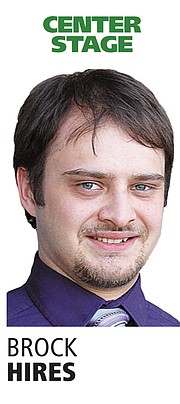 Every so often you will come across a special person in life.
Someone that motivates you by his or her ethics or who leads by example.
Elizabeth Widel was one of those people to me, and many others.
At 100-years of age she continued to write a weekly column, which is no small feat.
When she'd come into the office - usually one day a week up until about the last year - there was a certain persona of professionalism and compassion that surrounded her.
Recently, I looked though her book, "Exploring the Okanogan," which highlights some of her many columns. She wrote with such vivid description and detail, it often made the reader feel as though they were right there with her.
Her topics ranged from everything from geology to her beloved cats.
She was also an avid supporter of the arts. I think I speak for many local musicians when I say that we have lost one of the greatest local entertainment (especially Okanogan Valley Orchestra and Chorus) chroniclers of all time.
The first time I met Elizabeth, a co-worker introduced me to her. I slightly raised my voice as to assure she could hear me as I extended my hand to shake hers.
As soon as I told her my name, she said, "Well, you don't need to raise your voice. I can hear you."
I knew from that moment on that she was truly a gem and sharp as a tack.
Although, I will say I was a bit intimidated writing some of the headlines for her column in the paper. I mean, how could I, the youngest journalist on staff, dare try to sum up what some of her broad topics were with just a few key words and an active verb?
Elizabeth will truly be missed by all who had the opportunity to know her.
A memorial service is planned at 11 a.m. Saturday, Nov. 4, at the Omak United Methodist Church, 130 N. Cedar St.
Brock Hires is a reporter for The Chronicle. He can be reached at 509-826-1110.