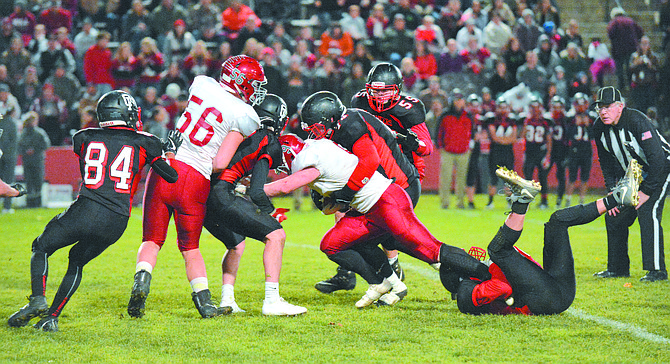 Photo by Al Camp
Omak tacklers attempt to take down Okanogan's Julian Cates in Backyard Brawl on Oct. 26.
OMAK — Okanogan High School's football team looked like a boa constrictor Thursday night, squeezing out a 41-7 win over Omak in the annual Backyard Brawl.
"I thought our running game was executed very well by our offensive line and running backs," Okanogan coach Erick Judd said...