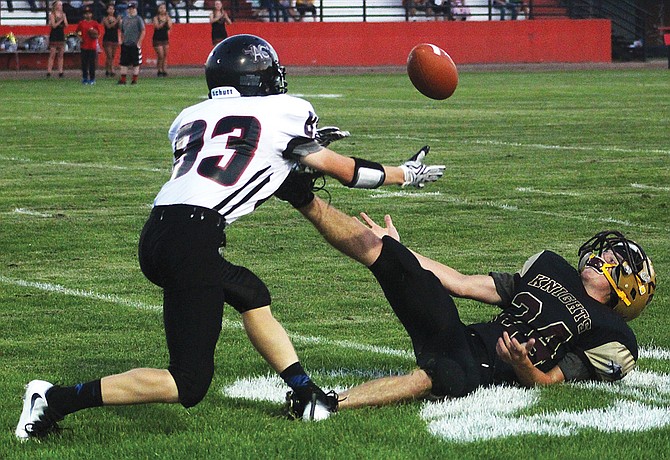 ROGER HARNACK/THE DAILY SUN
Almira/Coulee-Hartline defensive back Sean Syth tips a pass to Sunnyside Christian running back Kyler Marsh, who still made the catch on the ground.
GEORGE — GRANGER — The Sunnyside Christian Knights football team came home last night with a big, season-opening win over Almira/Coulee-Hartline.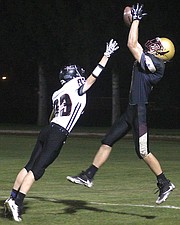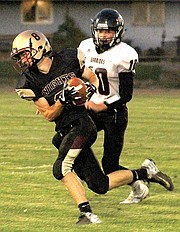 The Knights notched a come-from-behind win over the Warriors, 34-20...