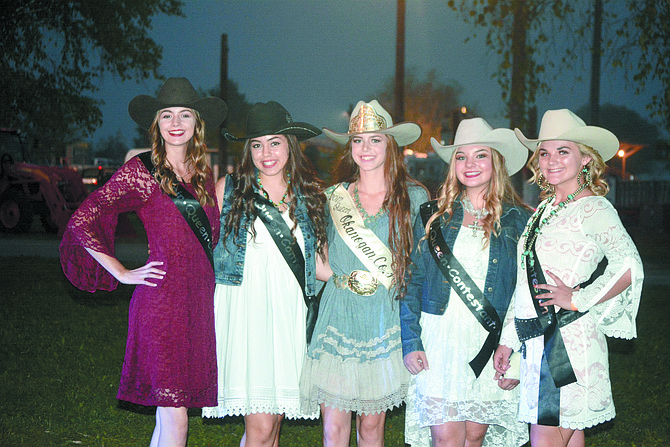 Photo by Brock Hires
Fair Queen Cora Diehl (center) is flanked by this year's fair royalty (from left) Samantha Whitney, Jennah Thomason, Shiann McCallum and Shelby White. The new queen will be crowned at 2 p.m. Sunday, Sept. 10 on the fair stage.
OKANOGAN – One of four young women will be selected to represent the 2018 Okanogan County Fair during a crowning ceremony set for 2 p.m. Sunday at the Okanogan County Fairgrounds, 175 Rodeo Trail...