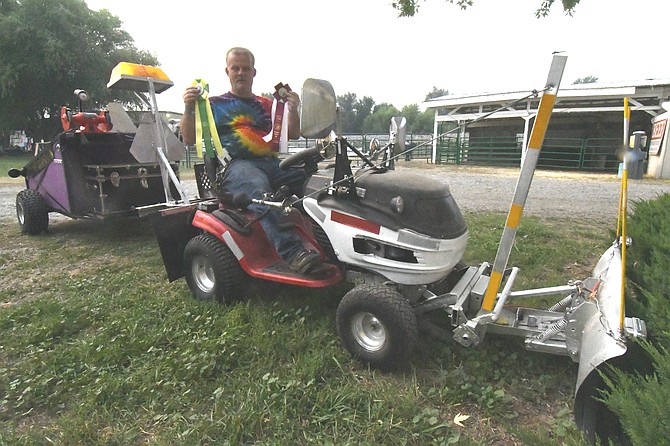 Photo by Chris Thew
Matt West, Omak, shows off his lawn tractor and cart, which each won Special Awards at the Okanogan County Fair.
OKANOGAN — The annual Okanogan County Fair wraps up its four-day run today at the fairgrounds, 175 Rodeo Trail.
Animals, fruits, vegetables, flowers, arts and crafts, 4-H, FFA and Grange projects, plus plenty of entertainment, will take center stage...