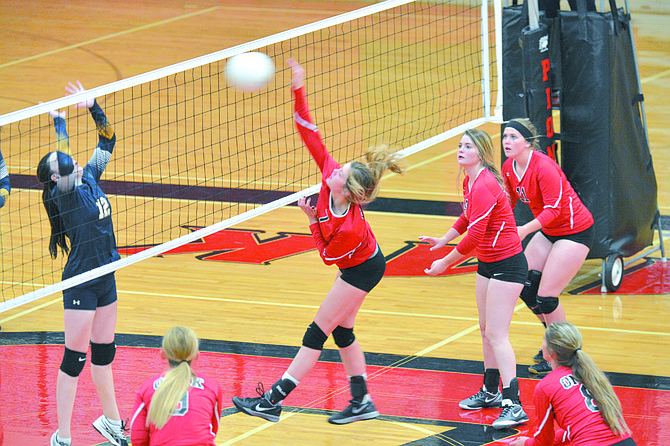 Photo by Al Camp
Kaitlyn Short (7) of Omak spikes against Oroville's Shantell McCune (12). Also for Omak are Shannon Fahey (8), Taylor George (11) and Allison Hale (11).
OMAK — Omak blanked Oroville 25-14, 25-12 and 25-11 in a non-league volleyball match Tuesday.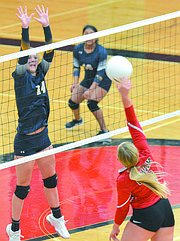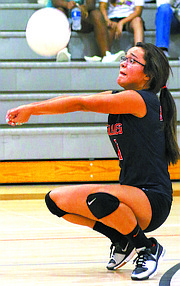 "It was a great first game," Omak coach Shannon Huff said...