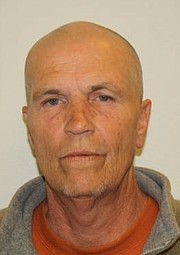 OROVILLE – A level 3 sex offender has moved to the 300 block of Pontiac Ridge Road, Oroville.
Harvey LeRoy Talbert, 57, notified the Okanogan County Sheriff's office of his move, as required by law.
Talbert is white, with blue eyes and brown/bald hair. He stands 5 feet 4 inches and weighs 165 pounds.
In 1993 he was convicted of three counts of first-degree child molestation in Yakima County. The victim was a known juvenile male, according to the sheriff's office.
Talbert has other convictions for second-degree statutory rape in 1986, and indecent liberties in 1979 and two escape second convictions, the sheriff's office said.
For the 1993 conviction, Talbert was sentenced to 250 months each count, concurrent. He is no longer on Department of Corrections supervision.
He is not wanted by police.
Within Washington State there are 16,341 registered sex offenders. There are 154 registered sex offenders in Okanogan County.