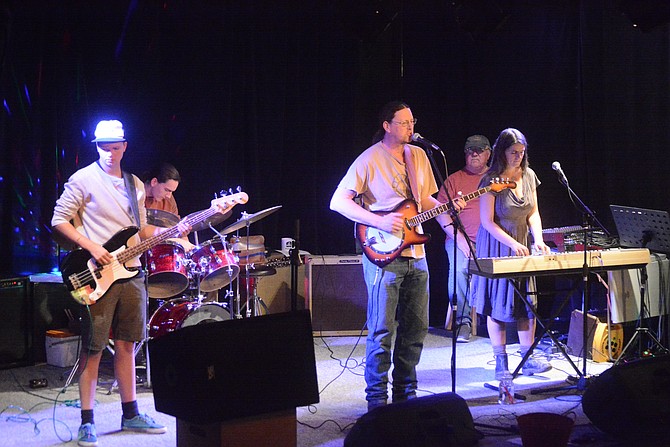 Photo by Brock Hires
The Family Vibe - comprised of Tara Rickabaugh on keyboard, Forest Rickabaugh on bass, Fletcher Rickabaugh on drums and Josh Rickabaugh on guitar - performs original reggae music.
TONASKET – A total of $762 was raised Friday Sept. 22 during a Hurricane Harvey benefit concert and dinner at the Community Cultural Center.
"All funds raised benefit the Houston Food Bank," organizer Randy Battle said.
Hurricane Harvey was an Atlantic hurricane that became the first major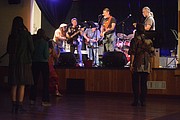 hurricane to make landfall in the U.S. since Wilma in 2005, ending a record 12-year drought in which no hurricanes made landfall at such an intensity in the country, according to Wikipedia.
The benefit event included performances by Stray Danny and the Feral Cats, The Family Vibe and Lota Duarte and Friends.