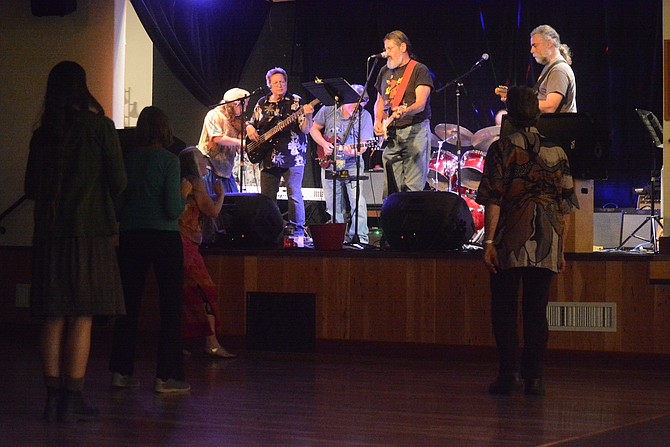 Photo by Brock Hires
Stray Danny and the Feral Cats gets the crowd dancing at a Hurricane Harvey benefit at the Community Cultural Center in Tonasket.
HOUSTON, Texas — The Houston Food Bank penned a thank you letter to local musicians following a benefit fundraiser concert for Hurricane Harvey victims.
"Thank you very much for Okanogan County Musician's donation of $768...