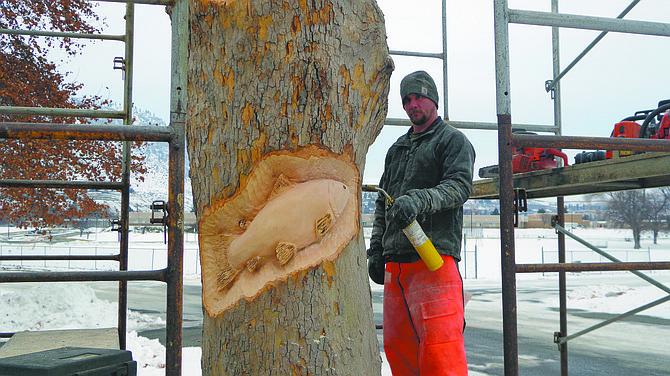 Photo by Sarah Highfield
Chainsaw artist Jacob Lucas of Bonney Lake burns the fine details of a salmon on one of the two diseased London Planetrees included in the city's $10,000 tree carving project.
BREWSTER — An arborist gave the pair one year to live.
In July, two London Planetrees in Columbia Cove RV Park were "diagnosed" with anthracnose, a fungal disease that attacks the tips of young twigs and leaves and can cause trees to defoliate...