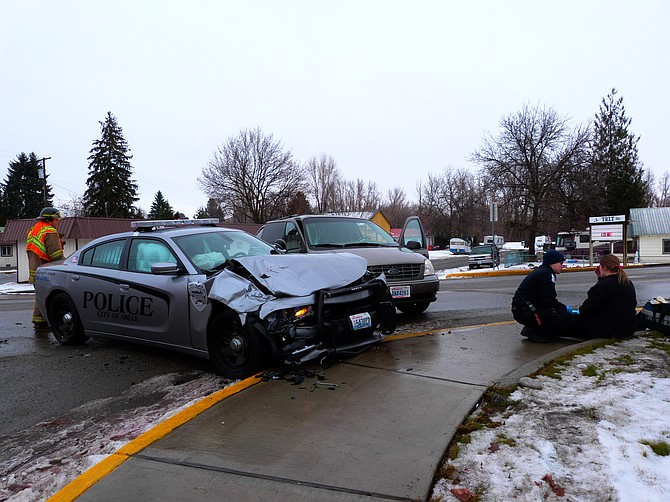 Photo by Al Camp
An Omak Police Department car and a minivan are damaged in accident.
OMAK — A vehicle accident involving an Omak Police Department vehicle is under investigation by the Washington State Patrol.
The crash involving a minivan and an Omak patrol car driven by Officer Jerod Gavin occurred about 1:45 p...