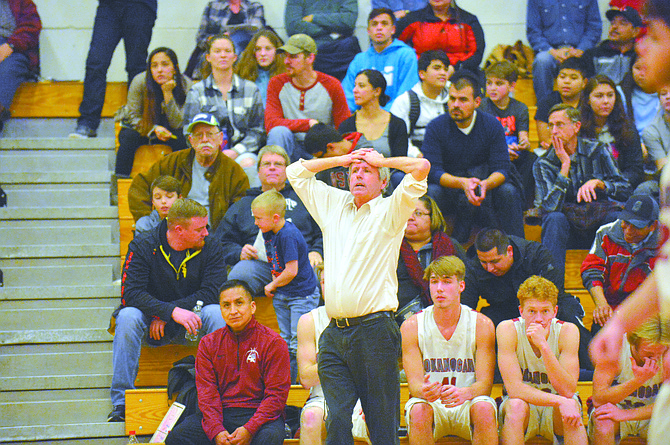 Photo by Al Camp
Okanogan coach Mike Carlquist reacts to action against Omak on Jan. 9.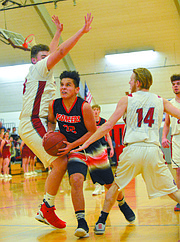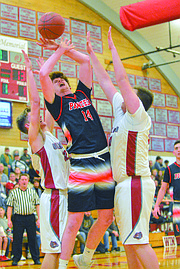 OKANOGAN — Omak used a strong second half, then hit its free throws down the stretch to slip past Okanogan, 54-49, in a Caribou Trail League boys' basketball game Tuesday.
"I was really happy with how the kids came out to play tonight," Omak coach Nathan Covey said...