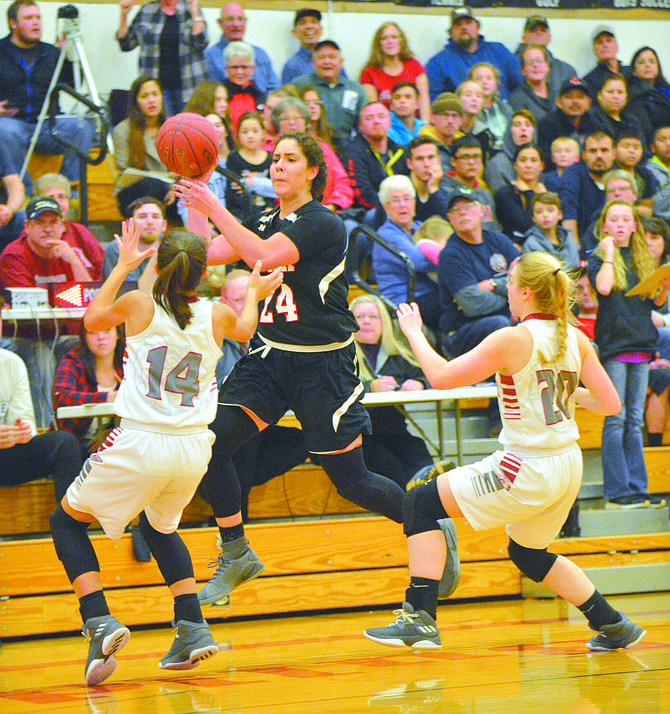 Photo by Al Camp
Taya Mendoza of Omak passes around Myra Rasmussen and Maddie Serles of Okanogan.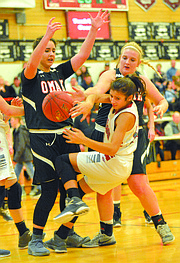 OKANOGAN — The Omak and Okanogan girls produced another nail-biter game Tuesday, with the Pioneers hanging on for a 38-34 Caribou Trail League win over the Bulldogs.
"It was a little too close," Omak coach Mike Ables said...