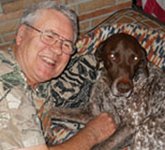 Keith B. Duke, 78, was born in Okanogan on January 2, 1936. He passed away at his home Aug. 26, 2014, with his loving family by his side after a courageous two year battle with leukemia (AML). His parents were ...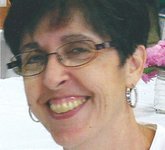 Tone' Thomas/Bowers Knapp died Aug. 4, 2014 of pancreatic cancer. She was born Nov. 16, 1956 in Seattle as the youngest child of DeVoe and Henry Thomas, she graduated from Lincoln High School. After serving 4 years in the Army, ...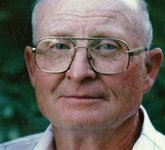 Brewster, Wash.
Richard B. 'Dick' Bennett, 90, died of natural causes at his home in Brewster, Wash. on Sunday, Aug. 17, 2014. Dick is survived by his loving wife of 69 years, Shirley A. Bennett; son Steve Bennett; daughters, Darla Bennett, Beckie ...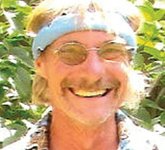 Tonasket, Wash.
Fred William Cook was born in Tonasket, Wash., on Nov.7, 1960 to Howard P. Cook and Eva B. Spangler. Fred was known by many names: Uncle Fred, Freddie Crocker, Fast Freddie, Freddie the Toolman to name a few. He WAS ...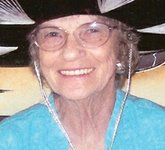 Geneva (Howard) Reeder died peacefully at home on Aug. 19, 2014 of cancer. Had Geneva lived one more day, she would have died exactly 41 years after her husband (Johnny Reeder) had passed away. By her side was her "one ...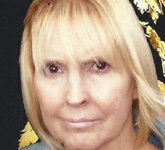 Omak, Wash.
Dixie Irene Siltman, 66, of Omak, Wash. passed away on Aug. 6, 2014. She was born in Santa Rosa, Calif. on Nov. 7, 1947 to Carroll and Dorthy Johnson and was a member of the Trinity Lutheran Church. Dixie is ...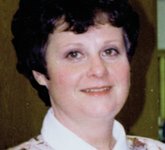 Omak, Wash.
Lorna Ann (Guyer) Verstegen died on Aug. 12, 2014, after a brief struggle with cancer. She was born Jan. 23, 1953, in Omak, Wash., to Loren and Alberta (Ritz) Guyer. Lorna graduated from Omak High School in 1971. She attended ...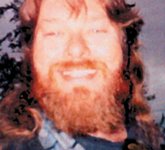 Okanogan, Wash.
Mark Guy Atkinson "Big Mark," 60, of Okanogan, succumbed after a long-suffering battle with COPD at 8:37 a.m. on Wednesday July 30, 2014. He was surrounded by his wife and children as he drew his last breath to freedom. In ...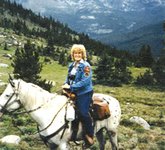 Oroville, Wash.
Velma Marie Hill passed away Tuesday, Aug. 12, 2014 at home surrounded by family, after a prolonged battle with Parkinson's Disease. Velma was born to Evan Colbert and Cora Smallwood on Jan. 2, 1935, in Omak, the youngest of 11 ...
October 17, 1957 — July 22, 2014 It is with great sadness and sorrow we have had to say good bye to our father, grandpa, husband, brother, uncle and friend, Gary Clark, 56. Gary was born in Moscow, Idaho, to ...
Omak, Wash.
Shirley Jean Wristen, 94, of Omak, passed away Aug. 13, 2014, at the Regency Care Center of Omak. She was born in Redfield, S.D., on Feb. 19, 1920, to Wilbert and Bernice Ewing. Shirley graduated from Redfield High School in ...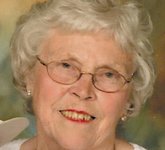 Riverside, Wash.
Violet May (Dorrel) Utt, 87, of Riverside, passed away Aug. 5, 2014. Violet was born Feb. 13, 1927 to Orel Everett Dorrel and Nellie Alanta (Woods) Dorrel in Tonasket, Wash. Violet was raised in the Tonasket area and graduated from ...
Deborah Susan Emond passed away peacefully on Aug. 5, 2014 after a courageous battle with cancer. Debbie was born in Deadwood, S.D. on May 13, 1954 and lived there until she moved to Edmonds, Wash. at the age of 7. ...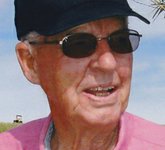 Bridgeport, Wash.
Tex L. Troutman, 87, of Bridgeport, Wash., passed away on Aug. 1, 2014, after a long battle with Parkinson's Disease. He was born Sept. 6, 1926 in Bridgeport to Wade and Dora (Hopp) Troutman, a pioneer family in Douglas County. ...
Tekoa, Wash.
Ted L. Ford, 71, passed away Saturday, Aug. 2, 2014 at the Tekoa Care Center in Tekoa, Wash., where he has made his home for the past 2 months. A celebration of life will be held from noon to 4 ...