Alvin "Dewayne" Romine 1928-2017 The family of Dewayne Romine invites you to a celebration of his life, May 20th, 4 p.m. at the American Legion, Okanogan. A potluck and visiting will follow.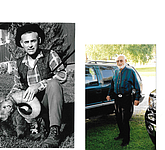 Okanogan Wa
John Robert "Bob" Duncan 1925-2017 John Robert "Bob" Duncan passed away peacefully April 16th, Easter morning, in Yakima, Washington, at the age of 91. He was born August 1st, 1925 in Okanogan, Washington, graduated from Okanogan High school in 1944 ...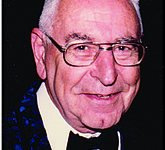 Omak Wa
James Donald Taylor 1921-2017 James Donald Taylor, 96, passed away peacefully at his home in his sleep on Monday, May 1, 2017. He was born in Wenatchee, Wash., the winter of 1921, at the Gellatly House, which later became the ...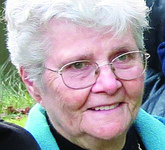 Montesano WA
Billie Michels Billie Michels of Montesano, Washington passed away March 14, 2017 at the age of 85, due to complications from Parkinson's/ Lewy Body Dementia. Please join in Billie's Celebration of Life Saturday, June 3rd at 1:00 pm at the ...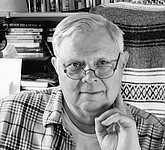 Tonasket Wa
Jimmie (Jim) Gilreath 1942-2017 Jimmie (Jim) Gilreath, 75, of Tonasket, Wash., passed away unexpectedly after a short illness, on May 7th, 2017. Jim was born in Tuscola, Ill. in 1942. He graduated from Elk River High School in Elk River, ...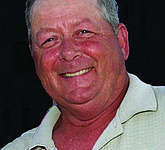 Newport WA
William Earl "Bill" Galbraith 1961-2017 William Earl "Bill" Galbraith, a resident of Newport, WA, born May 20, 1961, passed away on Saturday, Feb. 11, 2017 in Wenatchee, Wash. Bill was born to the late Daniel and Martha (Peters) Galbraith in ...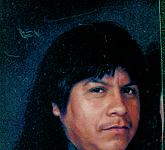 Okanogan WA
Fidel Z. Rosas 1965-2017 Fidel Z. Rosas, 52, born March 22,1965 to Juana Rosas Zamudio and Aniceto Hernandez in Nuevo Zirosto, Michoacán, Mexico passed away suddenly at his home in Okanogan on May 2, 2017. He relocated to the Okanogan ...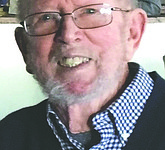 Okanogan Wa
John (Jack) Stark McDonald 1931-2017 John (Jack) Stark McDonald May 7, 1931 - April 23, 2017 of Sun City West, Arizona. Born in Okanogan, Washington to Francis and Ollie McDonald. Jack passed away peacefully and is survived by his wife ...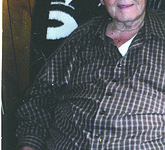 Omak WA
Roland D. Johnson 1929-2017 Roland D. Johnson, 87, of Omak, Wash. passed into the arms of his Savior on May 3, 2017. He was born December 19, 1929 to H.P. and Lillie Johnson of Ellensburg, Wash. After graduation, he spent ...
Tonasket Wa
Dorothy Carmen Majors Dorothy Carmen Majors, 70, of Tonasket died Thursday, April 27, 2017 at the home she shared with Bill Howe. She was born in Syndey, Montana to parents Ruby Pence and Jesse Playle. Mom was an avid bird ...
Okanogan Wa
Howard Wayne Betty 1929-2017 Howard Wayne Betty died Tuesday May 2,2017. He was born on Salmon Creek, Okanogan County November 15,1929 as the only spoiled well-loved son of Emily and Ned Betty and 5 older sisters, Lorraine, Bea, Elma Grace, ...
Charles Boatright 1937-2017 On April 23, Sunday evening, we lost our beloved cowboy, father, brother, uncle, grandfather, great-grandfather and a good friend unexpectedly to leukemia. Charles Boatright was born Oct. 1, 1937, in Huntsville, Ark., to Gayle and Vern Boatright. ...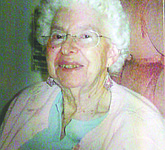 Lois Jean Miller 1924-2017 Lois Jean Miller, 92, passed away May 1, 2017 at Regency Wenatchee Nursing Center. Lois was born July 21, 1924 in Ellsworth, Kansas. She was the middle daughter born to John & Anna Wise. In 1942, ...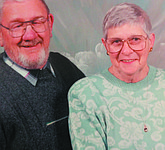 Jean and Ottie Hennigs The family of Jean and Ottie Hennigs will be having a gathering to celebrate their life, Saturday, May 6. A graveside service with Military Honors will be held at 11 a.m. at the Molson Cemetery. Following ...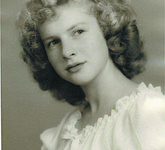 Vancouver Wa
Jeanette Elaine Seiler 1932-2017 Jeanette Elaine (Harneit) Seiler passed away April 10, 2017 at Green Haven Adult Care in Vancouver, Wash. She was born in Molson, Washington to William and Erna Harneit of Havillah, Washington. She attended the one room ...