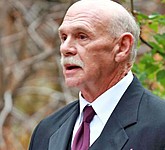 Pateros, WA
Wynn Allen Webster, 71, passed away at his home in Pateros, Wash., Jan. 1, 2018. Wynn was born July 30, 1946 in Omak, Wash., to Franklin and Mary Webster. He was raised in Brewster, Wash., and graduated from Brewster High ...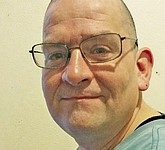 Auburn, WA
Mark C. Dearden 44, of Auburn, Wash. passed away Dec. 30, 2017. Mark was born June 10, 1973 to Charles J. Dearden and Elizabeth M. Dearden of South Boston , Mass.. Mark was born in El Paso, Texas., then October ...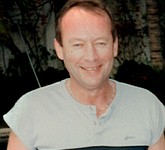 Omak, WA
Dale L. Cleghorn died Sunday, Jan. 7, 2018 at Regency Health Center. He was born in Omak, Wash., Nov. 23, 1939 to George V. 'Cot' and Ethel O. Cleghorn, joining his big brother, Marvin, who was eight years old. Dale ...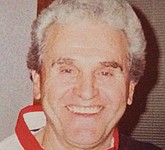 Okanogan, WA
Pastor JC Baughman of Okanogan, Wash., passed away in the early morning hours of Dec. 25, 2017, after a long, courageous battle with Alzheimer's. He was born in Harrison, Ark., March 18, 1943 to Lewis and Cecil Baughman (Patton). He ...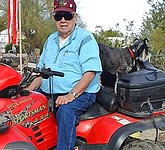 Tonasket
Duane V. Wilson, 82, of Tonasket died Friday, Dec. 29, 2017, in Tonasket. He was born Aug. 11, 1935 in Hettinger, N.D., to parents Virgil and Irene Wilson. At a young age, the family moved from North Dakota to Tacoma, ...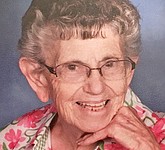 East Wenatchee, WA
Pearl Webster Crossler passed away Jan. 1, 2018, at her home in East Wenatchee, surrounded by her children. Pearl was born June 10, 1929 in Branson, Mo. to a family of eight girls and one boy. On Dec. 18, 1946, ...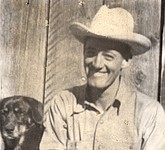 Nighthawk, WA
Lorenz R. Allemandi, 93, known as Lornie to all who knew him, passed away in his home Jan. 3, 2018. He was born Nov. 20, 1924, in Nighthawk, Wash., on the family ranch where he lived and raised cattle his ...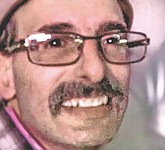 Omak, WA
Daniel "Danny" Allard passed away Dec. 23, 2017 in Spokane, Wash. He was born Dec. 25, 1969, a Christmas baby, to Gary and Betty (Williamson) Allard in Port Angeles, Wash. At 10 years old, he was joined by his sister, ...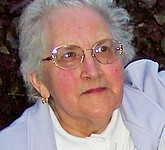 Tonasket, WA
Deloris M. Maynard, 84, of Tonasket, Wash., died on Dec. 25, 2017 at North Valley Hospital in Tonasket. She was born Feb. 5, 1933 in Haynes, N.D., to Lawrence and Agnes Ladwig. At an early age, she moved with her ...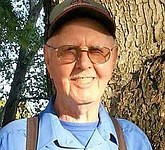 Omak, WA
Donald Davis , 89, passed away in his home on Thursday, Dec. 14, 2017 in Omak, Wash. He was born Sept. 27, 1928 to Sam and Addie Davis in Wagoner, Okla. In 1948, he married Phyllis E. Davis in Washington ...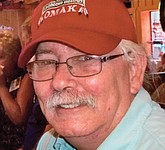 Omak, WA
Richard Bradshaw (aka Spider), passed away Dec. 8, 2017. He was born May 11, 1948 to Roy and Delores Bradshaw. Richard served 8 years in the U.S. Army including two tours in Vietnam as a helicopter medic. While serving he ...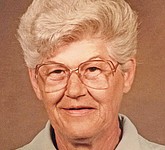 Oroville, WA
Evonne Joyce Robinson O'Neil, 89, of Oroville, Wash. died Wednesday, Dec. 27, 2017 at her home. She was born Dec. 6, 1928 in Pine River, Minn., to Brad and Mae Robinson. Her early childhood was spent in Boy River, Minn. ...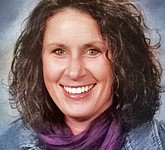 Omak, WA
Jennifer Joy Kerr Hughes, Our beautiful, beloved Daughter, Sister, Mother and Friend passed away peacefully Tuesday Dec. 26, 2017 at home with her family, after a tremendous fight against cancer. Jennifer Joy was born July 20, 1972. She was adopted ...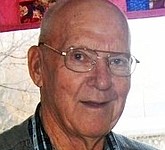 Spokane, WA
Arthur Nordang passed away in Spokane, Wash., Dec. 17, 2017, surrounded by his loving family and friends. Art, the eldest of two children, was born to Arthur S. and Ada Nordang in Snohomish, Wash., on Feb. 7, 1930. Art grew ...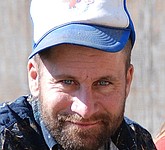 Chesaw, WA
George L. Wiltz, a longtime resident of Chesaw, Wash. passed away unexpectedly Nov. 30, 2017. George was born Dec. 21, 1969 in Spokane, Wash., the son of Donald and Linda Wiltz. His parents built and operated the Chesaw Store and ...