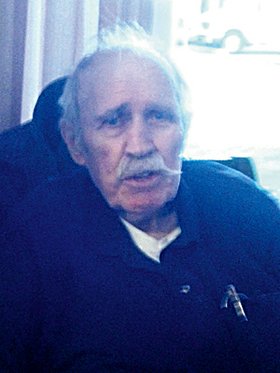 Paul L. Bedard
Okanogan, Wash.
April 9, 1934 - August 3, 2013
Paul L. Bedard passed away on Aug. 3, 2013, surrounded by loving family. Paul was born on April 9, 1934, to Phil and Elva Bedard on the Colville Indian Reservation near Cameron Lake Road. Paul was one of 18 children in his family.
Paul lived in the Chewiliken Valley and completed high school in Tonasket. Paul worked during wheat harvest in Hartline for Harry Boger in the summer and attended college during the school year. He also served with the Navy.
After returning from overseas, Paul completed his education in Ellensburg and began his long career as a geography teacher at Tahoma Middle School.
On Nov. 29, 1969, Paul married Lillian Borelli. They made their home in Maple Valley. Paul and Lillian enjoyed short vacations and dinners with friends and family. Lillian and Paul were famous for their sourdough bread and dinners that they would host at their home for the Garden Club, Teachers of Tahoma School District and the TOPS group.
Paul retired from the Tahoma School District in 1989. Lillian and Paul continued to take day drives, dine in different restaurants, and host dinners. In April 2004, Paul lost the love of his life when Lillian passed away.
Paul continued to make sourdough bread, visit with family and friends and loved to eat and visit with everyone at Gloria's Restaurant in Maple Valley.
Paul is survived by a special nephew, Lewis Roy Bedard; his siblings, Roy (Bill) Bedard, Alfred Bedard, and Rob Bedard; and numerous nieces and nephews.
Paul was preceded in death by his parents, Phil and Elva Bedard; his wife, Lillian; 14 siblings; and many special friends.
A celebration of life will be held at Gloria's Restaurant at 1 p.m. Saturday, Aug. 17, 2013, in Maple Valley.
Per Paul's request, donations can be made in his honor to the Seattle Children's hospital or the Maple Valley Food Bank.