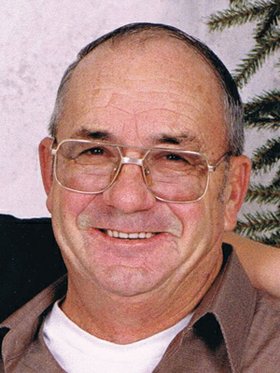 Raymond Smith
Okanogan, Wash.
January 26, 1939 - August 6, 2013
Raymond Smith of Okanogan entered into rest Aug. 6, 2013, in Wenatchee due to an overwhelming infection resulting from lupus. He was born Jan. 26, 1939 in Okanogan to Russell and Helen Smith.
Raymond graduated from Omak High School in 1957 and entered Wenatchee Valley College that fall on a varsity baseball scholarship. A baseball injury in 1959 forced him to finish college on crutches.
Raymond went to work for Pacific Northwest Airlines in Seattle after several months of recovery from his injury. He returned to the family ranch in Omak after two years, growing apples and was a member of the Board of Directors of the Omak Fruit Growers and MAGI. Raymond also served a three-year stint in the Army National Guard during this time.
Raymond married, Carole Byrd, on Jan. 11, 1964, and from this union a daughter and son were born.
In 1988 he pushed the orchard, married Susan Johns, and helped run Flowers By Susan until his marriage with Susan dissolved. He then went to work at the meat department of Gene's IGA until he was diagnosed with cancer, which he fought and defeated after six years. Raymond entered semiretirement after defeating cancer, raising alfalfa hay and pursuing his inherent loves: hunting, fishing, cooking, and raising a fruit and vegetable garden — which offered abundant produce, which was given to all. The great outdoors was his home and his study of nature was never ending. Raymond's other pastime was card-playing, and he was a member of the Omak Seniors, Eagles Lodge, NRA, and a past member of Okanogan Sportsman Council.
Raymond is survived by one sister, Etta Marie Tappan of Maine, daughter, Laura; son, Richard; granddaughter, Tess; and grandson, Drew.
Raymond's wishes were that remembrances be sent to Our House For Cancer Patients, 1708 Castlerock, Wenatchee, WA 98801.
A memorial service will be held at 11 a.m., at the Omak Senior Center, 214 North Juniper Street, Omak, on 17 August, with potluck meal to follow.
Raymond's remains will be interred at Riverside Cemetery.