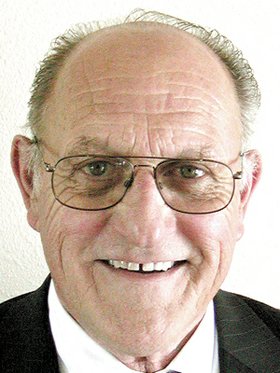 Roger Giddings
Spokane, Wash.
August 16, 1942 - June 30, 2013
Roger died June 30, 2013 at the age of 70 in Spokane, Wash., after a long battle with cancer.
Roger and his wife, Paula, owned and operated a construction company specializing in mainline gas pipeline maintenance.
Roger was a flying enthusiast, pilot and airplane owner. He was a charter member of the Broadway Flying J Truck Stop Morning Coffee Club, where he met with a group of his best friends to laugh every weekday morning for 30 years. Since high school, Roger played guitar as a hobby and he enjoyed jam sessions with Paula, their sons, daughters-in-law and grandchildren.
Roger, who was dedicated to his family and friends, is survived by his wife, Paula; three sons, Jason, his wife, Jodi, and daughter, Jada, of Sandpoint, Idaho; Rick, his wife, Karen, and daughter, Rachel, of Kennewick, Wash., and Tyler, of Spokane, and his two sons, Evyn, who is in the military, and Isaac; and daughter, Signe at home.
Roger was preceded in death by their son, Jamie; and his brother, Don Giddings. He is survived by a sister, Joyce Collins; brother-in-law, Carl, of Arco, Idaho; his brother, Casey and sister-in-law, Nancy of Republic, Wash.; and numerous nieces and nephews.
Roger was born August 16, 1942 in Republic, Wash., where he graduated high school and met his wife, Paula.
Soon after high school, he enlisted in the U.S. Army. When he returned from the service, he and Paula were married Dec. 30, 1964 in Ellensburg, Wash. and made their home first in Republic, and then in Spokane, Wash.
Please consider making donations to Hospice of Spokane in lieu of flowers. Private burial in Republic. The Giddings family is planning a Celebration of Roger's Life at 6 p.m., July 27, 2013, at Foothills Community Center at 11002 N. Forker Road, Spokane. Please visit Roger's online memorial at www.hennesseyfuneralhomes.com
Arrangements were with Hennessey Valley.