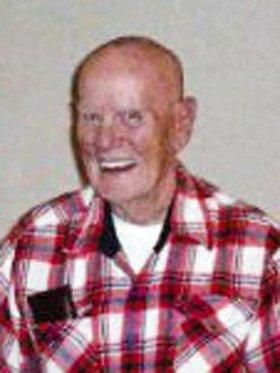 Bob Lee Fletcher
Wenatchee, Wash.
unknown - unknown
Bob Lee Fletcher was born in Littlerock, Ark., to Fred and Florence (Hass) Fletcher. He graduated from Bothell High School in 1953, he then went into the Air Force.
He married his high school sweetheart, Lenore Bentley. Five children were born into this marriage, Stan, Steve, Stuart, Stacy and Stratton. The marriage ended in divorce in 1981.
Bob then married Carol Robinson. Two step-daughters, Cheri and Camille, were added to the family. Carol passed away in 2007.
On Feb. 7, 2010, he married Maxine Manning. Three more step-children, Rex, Tracey, and Meledie, joined the family. This made a family of 10 children, numerous grandchildren, great-grandchildren, nieces and nephews, whom he loved dearly.
At the time of his death, they were living in Wenatchee, Wash.
Bob was preceded in death by both parents; 8 siblings; son, Stuart; and step-daughter, Camille.
Funeral services will be held at Precht-Harrison-Nearents Chapel in Okanogan, Wash., at 11:30 a.m. on Friday, July 19. Burial will follow at the Okanogan City Cemetery.
Precht-Harrison-Nearents Chapel is entrusted with the arrangements.