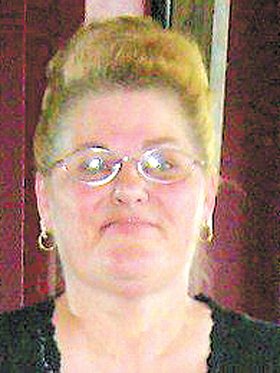 Marla Jean Villegas
Omak, Wash.
December 25, 1953 - June 27, 2013
Marla Jean Villegas, 59, of Omak, Wash. passed away June 27, 2013, at Valley Care Center, Okanogan, Wash.
She was born Dec. 25, 1953, in Boston, Mass. to William and Grace Ehrmantrout.
She graduated from Coeur d'Alene High School. Marla worked in day care, as a caregiver, and worked with children in foster care for over 35 years.
She is survived by Martin Zaragosga, her significant other; her sons, Franklin Reed (Karmel) of Post Falls, Idaho, Jarrod Reed (Patricia) of Omak, Wash., and Luis Villegas of Omak, Wash.; three sisters; one brother; and six grandchildren. She was preceded in death by her father, mother, and her son, Brandon Reed.
A graveside memorial will be held at 11 a.m. Friday, July 26, 2013 at the Okanogan Valley Memorial Gardens on the Conconully Hwy. between Okanogan and Omak.
Precht-Harrison-Nearents Chapel and the Okanogan County Crematory are entrusted with the arrangements.