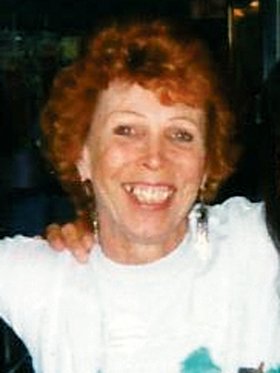 Karen "Sami" Turner Rojas
Brewster, Wash.
August 16, 1942 - June 27, 2013
Karen "Sami" Turner Rojas, 70, of Brewster, Wash., passed away at home in her sleep on June 27, 2013. She was born on Sept. 16, 1942, in Kansas City, Kan., to Albert and Eldora Turner.
She graduated from Clarkia High School in Clarkia, Idaho, two years early without ever cracking a book and earned a degree from the life of hard knocks. She worked for 20 years as an apple orchard supervisor. Sami enjoyed camping, pow-wows, gardening, horses, going to the river with her dogs, and visiting with close friends.
She was an advocate to the Hispanic community. She was well known and respected in Okanogan County. She will be truly missed!
She is survived by her children, Diane Hawley, Steven Kolln, and Judi Edeen; grandchildren, Davon, Stephanie, Zoe, CJ, Joel, Kristen, Heather and Isaias; her sister, Glenda Anderson; and her brother, Fred Turner. She was preceded in death by her father, Albert Turner; her mother, Eldora (Litz) Turner; her brother, Terril Brown; and her late husband, Hernaldo Rojas.
The family is holding a potluck picnic to celebrate her life at the Columbia Cove Park on South 7th St. in Brewster, Wash., at 3 p.m. on Saturday, July 27, 2013. Bring a chair, your favorite dish and drink and a story to share.
Precht-Harrison-Nearents Chapel and the Okanogan County Crematory are entrusted with arrangements.