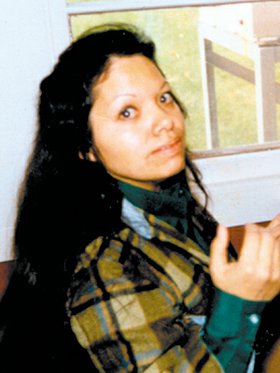 Veronica Lou Tatshama
Nespelem, Wash.
August 23, 1948 - July 12, 2013
Veronica Lou Tatshama went to meet her creator on July 12, 2013, at Sacred Heart Hospital in Spokane, Wash. Veronica was known by family as Babe, by friends as Ronnie, and by co-workers as Veronica.
Veronica was the oldest of her brothers and sisters, and daughter of Richard and Sophie (Bluff) Stensgar. Born Aug. 23, 1948, she grew up in the Westfork area of the Colville Indian Reservation, in the beautiful San Poil Valley.
She attended St. Mary's Mission near Omak, Republic for her early high school years, later Marycliff High School in Spokane, and finished at Riverside Indian School in Anadarko, Okla.
In the early 1970s, Veronica worked in the fire lookouts, transferring later to clerical work in Nespelem for the Bureau of Indian Affairs in various capacities. She excelled as a people-person over the years, in social services, community services, BIA Leasing and administrative secretary for the BIA superintendent. It was in this early period she met her husband of 38 years, D'Arcy Tatshama. In all work endeavors, it was observed her professionalism and commitment to doing her best in any area. Working and studying while raising four children, she earned her B.A. degree from Eastern Washington University, Cheney, Wash.
Veronica retired in 2012 after many years of dedicated service to the people of the Colville Reservation. She liked to travel some and vacationed whenever possible. Her favorite place being Jasper National Park in Alberta, Canada, which she said was the most beautiful place on earth. Veronica also enjoyed a memorable trip to Hawaii.
Veronica was diagnosed with cirrhosis in late May of this year and would have wanted it mentioned that she was a non-drinker. She fought a courageous battle to stay with her children, Sophia, William, Levi, and Davis; and husband, D'Arcy. The Nespelem community was saddened by our loss. She is survived by brothers, Richard, Lawrence, Henry, John, Patrick, and Dennis; sisters, Elizabeth and Mary; her immediate family; her grandchildren, Pesha Latesha, Patricia, Kane, Dylan, Veronica, Beatrice and Davis II; numerous nieces and nephews; and her Aunty Woody.
Although raised Catholic, Babe followed her husband in the Seven Drum Longhouse religion. Open denominational wake services were held Monday, July 15, 2013. Washat services were held July 16, 2013. She requested to be buried at the Little Bob Cemetery, overlooking the Jackson Sundown Rodeo Grounds in Nespelem, Wash.