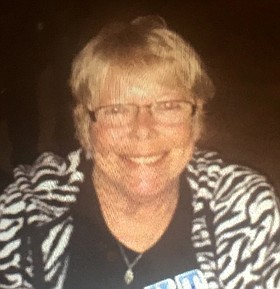 Lena "Lena" Diane Campbell
Okanogan, WA
February 20, 1950 - unknown

Lena Diane Campbell born in Feb. 20, 1950 to Willard George Robbins and Jessie Naomi Hallam Robbins in Fresno, Calif. Diane and her family moved around a lot when she was young but finally settled here in Okanogan County where she grew up and went to school.
Diane married James C Watkins in 1965 where they had and raised three children. After they divorced she married Larry Campbell and added two more children to her family.
Diane was a lover of life. She raise her family worked several of the family businesses running books, cooking, cleaning and was always there with a smile on her face and asking what can I do to help. She thoroughly enjoying her time of getting to travel to Arizona and all over the United States on her and Larry's little trips. She loved everything that had to do with history and was excited to go to some of our nation's historical landmarks. She was a people watcher with a smile and was always there when someone needed a friend to talk to. Sometimes you never knew what was going to come out of her mouth, and it was a surprise to her at times also. She loved having time with her girlfriends sitting visiting, laughing, gossiping about what ever. They meant a lot to her. The biggest love of her life were her children and grandchildren she never missed an  opportunity to get to be with them.
Diana survived by her husband and love of her life, Larry Campbell; her children, Lena and Rodney Ranes, Sheila and Matt Mitchell, Lonnie and Jennifer Watkins, Todd and Teresa Campbell, and Debbie Campbell; grandchildren, James and Kendra, Kyle and Sarah, Shawn and Tiffany, Kaylee, Anthony, Jacob, Taylor, Adam, Tarren, Jake, Garrett, Ashley Kelsey and Cameron; and three great-grandchildren Bryson, Savannah, and Karson.
And a special thanks to her wonderful friends that have been a tremendous support to Diane. Diane was the most amazing woman she always had a smile on her face she will be truly missed.
Graveside services will be held Friday, Nov. 17 at 11 a.m. at the Omak Cemetery, 2517 Elmway, Okanogan.