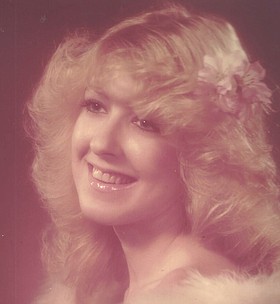 Raytha K. Martin
Oroville, WA
October 20, 1961 - November 2, 2017
Raytha K. Martin, 56, from Oroville, Wash. went home to be with the Lord Nov. 2, 2017. She was born Oct. 20, 1961 to Roy and Evelyn Kline in Brewster, Wash. She was raised her entire life in Oroville and enjoyed living in the Okanogan Valley, where her parents trained and showed horses, and also owned and operated an apple orchard.
She had two older sisters, Barbara and Jacqueline; and two older brothers, Roy Jr. and baby Richard, who went home to be with the Lord at birth.
She graduated from Oroville High School in 1979 and was of the youngest of her class completing at 17.
She married at the age 19 and on Feb. 22, 1984 welcomed her first child, a daughter named Angela. Three years later on April 8, 1987 she welcomed her second child, a son named Shane. She worked very hard and was dedicated to making sure her children had a wonderful life and were very much loved.
She worked as a waitress for many years and when her children were young in the early 1990's she started working at Prince's Department Store in Oroville. She dedicated 25 years to the store and was very grateful to Jim and Marilyn Prince for the wonderful years with them. She continued working at the store when Skagit Farmers Supply bought it as The Country Store in Oroville and worked with them until she became ill.
She was loved greatly by her family, friends, and coworkers. She was a kind and caring person and many people treasured and adored her. Over the last 11 years her four grandsons, Sean, Justin, Tyson, and Bryan became her pride and joy in life; she dedicated her love and affection to her kids and grandkids. She also had a loving heart for animals including her dogs, chickens, and cats. In her downtime she enjoyed planting flowers, gardening, shopping, and spoiling her kids and grandkids. She was a very hardworking and dedicated person, and was known to be very generous and would give anything she had to those in need.
Her family and friends will greatly miss her beautiful smile and her generous and loving heart. She has gone on to be with her Lord and Savior Jesus Christ in heaven.
She was preceded in death by her father and mother, Roy and Evelyn Kline; her sister, Jacqueline Riste; her brother, Richard Kline; and her nephew, Michael Riste. She is survived by her son, Shane Martin; her daughter and son-in-law, Angela and Jared Brantner; her grandkids, Sean Brantner, Justin Brantner, Tyson Brantner, and Bryan Brantner; her sister, Barbara Durheim; brother, Roy Kline Jr.; and many nieces, nephews, cousins, and other relatives.
Services have already been held in Oroville on Nov. 11, 2017.