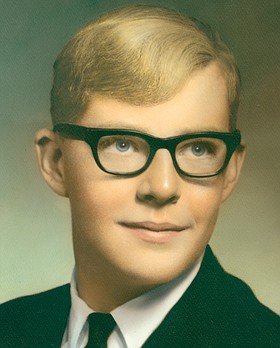 Terry Lynn Parten
Wenatchee, WA
August 7, 1950 - October 29, 2017
Terry Lynn Parten, 67, of Wenatchee, Wash., passed away Sunday, Oct. 29, 2017, at Central Washington Hospital/Confluence Health, after a long illness. He was born Aug. 7, 1950, to Charles and Eileen (Painter) Parten in Omak. He attended Omak Elementary School until the family relocated in Okanogan in 1960. He graduated from Okanogan High School in 1968.
Terry married Cathleen Ann Jones in Coulee City, Wash., 1985.
He attended Spokane Community College after high school; and later Wenatchee Valley College for accounting classes. Terry obtained a real estate license and worked in Oak Harbor, Wash., as a real estate agent. Terry worked several years in the grocery business as a produce manager.
He is survived by one sister, Susan Parten Tuthill; and four brothers, Lee (Chris) Parten, Tom Parten, Randy (Kim) Parten and Bob (Brenda) Parten, all of Okanogan. Terry is also survived by many nieces, nephews and cousins. His parents, his wife and several aunts and uncles, cousins, as well as both sets of grandparents, William and Neva Parten and Roy and Ada Viola Painter, preceded him in death.
Arrangements have been handled by Teleford Chapel of the Valley of Wenatchee. No funeral arrangements are planned at this time. The family anticipates a gathering of the family and friends later next summer.