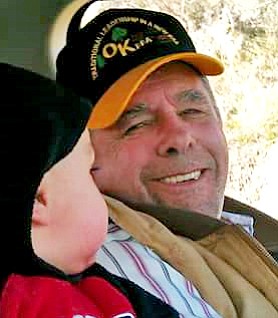 Patrick "Pat" G. Moore
Riverside, WA
December 5, 1942 - November 7, 2017
Patrick G. Moore, 74, of Riverside, Wash., passed away Tuesday, Nov. 7, 2017 at his home. He was born Dec. 5, 1942 to Robert L. and Goldie (Boger) Moore of Riverside.
Pat lived the majority of his life in Riverside. He was honorably discharged from the U.S. Army in 1961.
Pat and his family were involved with the Ghost Riders Club in his younger years. and was a member of the American Quarter Horse Association.
He is survived by his wife, Marie A. Moore, of the home in Riverside; one son, Michael Moore of Okanogan; two sisters, Edna (Phil) Anderson of Bonney Lake, Wash. and Marilyn (Bob) Tiley of Everett, Wash.; three grandchildren, Medaya and Conall Moore and Lynda Rose Dietrich of Chelan; four step-children, Ozzie, Zane, Julie and JoAnn; and numerous cousins, nieces and nephews. Pat was preceded in death by his parents; daughter, Roxanne Moore Dietrich of Omak; and his brother, Larry Moore of Riverside.
A memorial is being planned for the spring when the wild flowers are blooming.