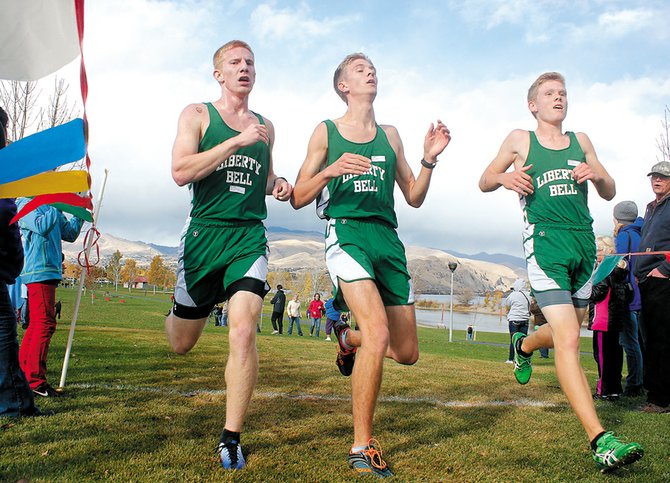 Liberty Bell High School runners, left to right, Willie Duguay, Liam Daily and Ben Klemmeck cross the finish line together, setting up a game of rock, paper, scissors to resolve the District 5-6 placing order Saturday at Walla Walla Point Park in Wenatchee.
Stories this photo appears in:

Klemmeck and Liberty Bell boys, Bridgeport girls come out on top
Rock, paper, scissors. After a couple of quick rounds of the game, Ben Klemmeck of Liberty Bell High School grabbed the 1B/2B District 5-6 cross country title Saturday in Walla Walla Point Park.