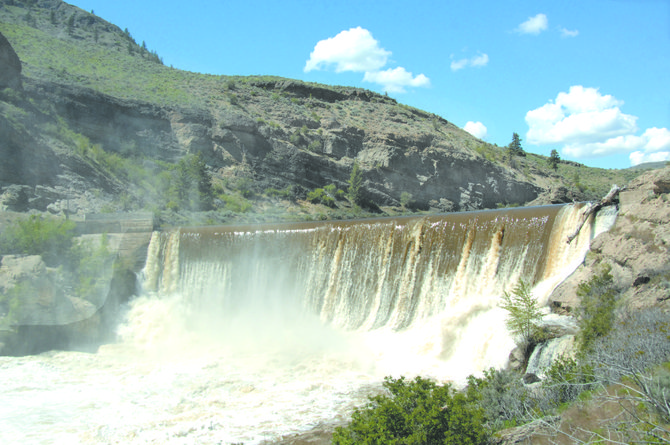 Enloe Dam continues to be a point of disagreement between the Okanogan County Public Utility District and area ratepayers that raised questions at a recent budget meeting.
Stories this photo appears in:
Officials say that option could cost over $1 billion
The Okanogan County Public Utility District officials say it could cost more than $1 billion to remove Enloe Dam. The utility hosted a public hearing last Tuesday on the proposal to earmark $5.4 million for the dam in the proposed 2014 budget. But ratepayers in attendance were more interested in the future costs of the project and removing the dam.