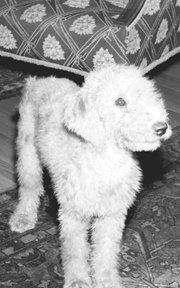 Stormy, a Bedlington terrier, was named because of the color of his coat.
Stories this photo appears in:
Family dog once stopped a child from being hit by a moving vehicle
It is difficult to impossible to know how much animals perceive of our wishes and our circumstances. But it happens, and sometimes with startling results.